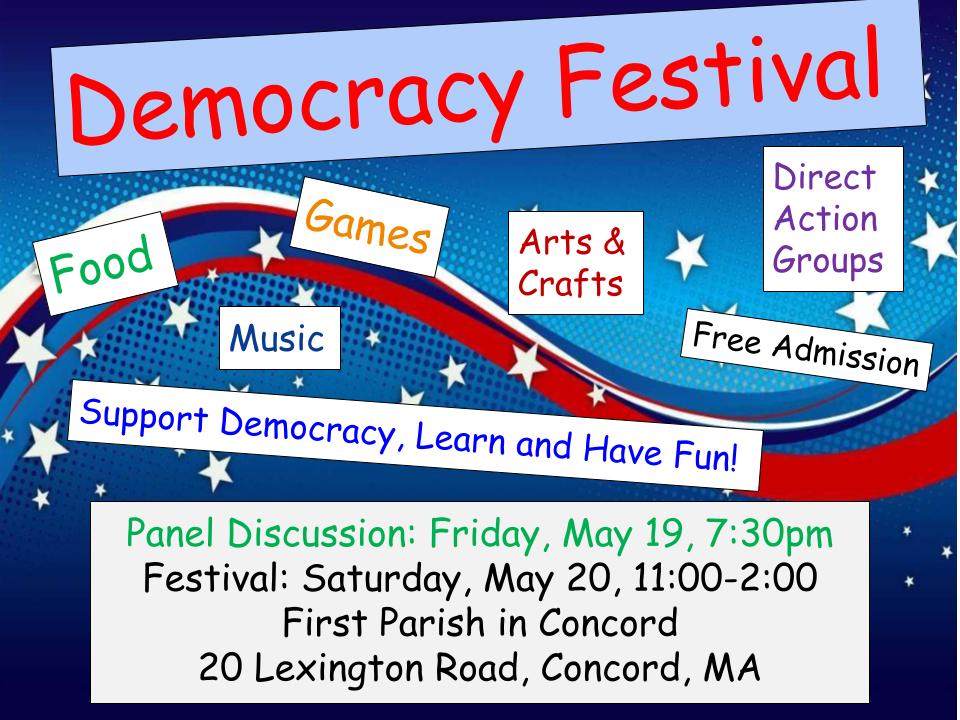 On Friday, May 19 at 7:30pm, in the Parish Hall, we will have a panel discussion titled Democracy: Its Value and for Whom? with four excellent speakers:
Danielle Allen, Harvard professor and founder of Partners in Democracy
Tania Vivitski, direct experience with the importance of democracy to Ukraine
Tanisha Sullivan, President of Boston's NAACP
Jim Tull, expert in international conflict management
On Saturday, May 20, from 11:00am–2:00pm, First Parish in Concord will be hosting a non-partisan Democracy Festival. Our goal is to bring together people from all over to celebrate democracy, have fun, eat good foods, sing together, explore our artistry, meet local politicians, and learn about current issues facing our country and how we can help.
It will be a good chance for kids, their parents, people of all ages and beliefs, to learn about and experience democracy in action.
We will move the event inside if it rains. We hope you will join us.