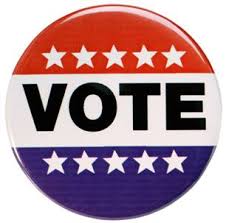 Often when there are three or more candidates running for election, the leading candidate will receive less than 50% of the votes. That person may not have broad support and may not be a good candidate to represent the district. There are two ways to solve this that are gaining in popularity.
The first is to have a primary election to select the two candidates with the highest number of votes regardless of their political parties, and then have a second election to choose between these two candidates.
The second is a method called ranked choice voting. In this approach voters prioritize the candidates and select their first, second, third… choices. If none of the candidates receives a majority of first choice votes, then a process is begun using the rankings. The candidate who received the fewest first-choice votes is eliminated. Next, each vote cast for that candidate will be transferred to the voter's next-ranked choice among the remaining candidates. This elimination process will continue until one candidate receives a majority and is deemed the winner.