Problem:  Big money from billionaires, corporations and special interests has control of our government.
Most Americans Want: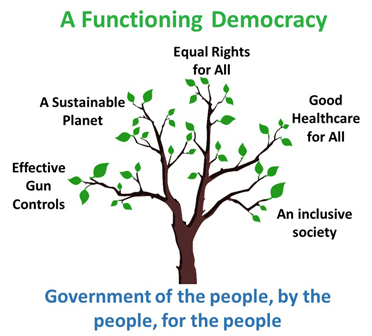 Instead We Have: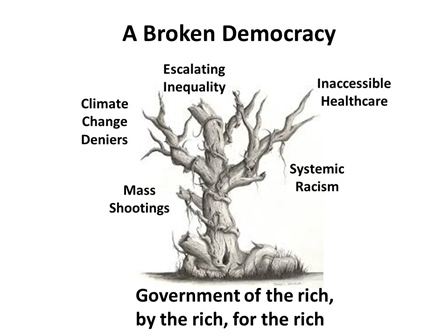 Solution:  We Need to Reclaim Our Democracy!
"It is time to return power to the people and get big money out of politics."
— Congressman Walter Jones, Republican, 3rd District of North Carolina
"The biggest problem in Congress is money."
— Congressman Jim McGovern, Democrat, 2nd District of Massachusetts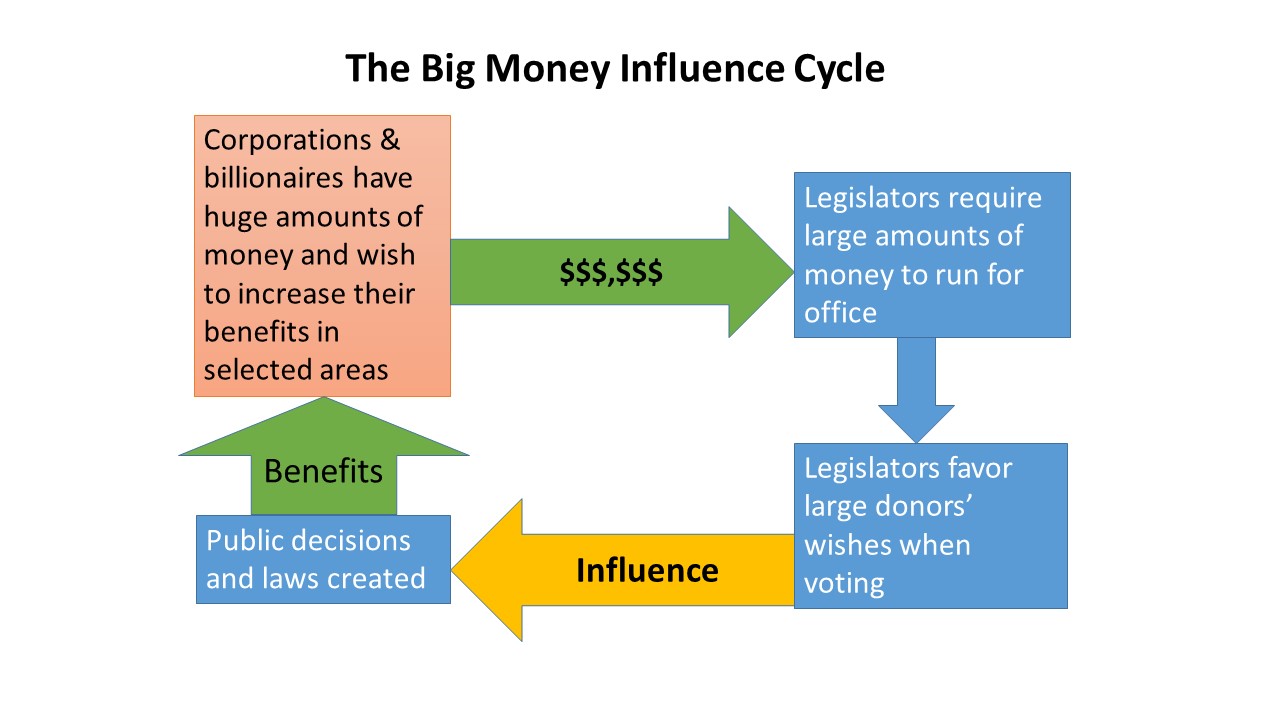 To learn more about how the country got to this point, and what you can do about it, please read:
This website is intended to be a resource for people to learn about the issue of big money in politics and what can be done about it. To learn about our group or to contact us, click About Us. We encourage all visitors to this site to take the People's Pledge of Support to join and actively support the movement to Reclaim our Democracy. Thank you.