Reclaim Our Democracy Fundraising Event:
Peter Mayer "Blue Boat Home" Concert
Saturday, October 28 at 7:30 p.m.
Location: First Parish, 20 Lexington Rd, Concord, MA 01742

Singer/songwriter Peter Mayer, author of our very popular hymn, "Blue Boat Home" will be performing in concert at First Parish.
"Peter Mayer writes songs for a small planet—songs about interconnectedness and the human journey; about the beauty and mystery of the world. Whimsical, humorous, and profound, his music breaks the boundaries of "folk", and transcends to a realm beyond the everyday love song, to a place of wonder at the very fact of life itself."
Tickets are $20 and are available at http://firstparish.org/peter-mayer-concert; proceeds will go toward efforts to fight for campaign finance reform and to limit the corrupting influence of money on elections and politicians.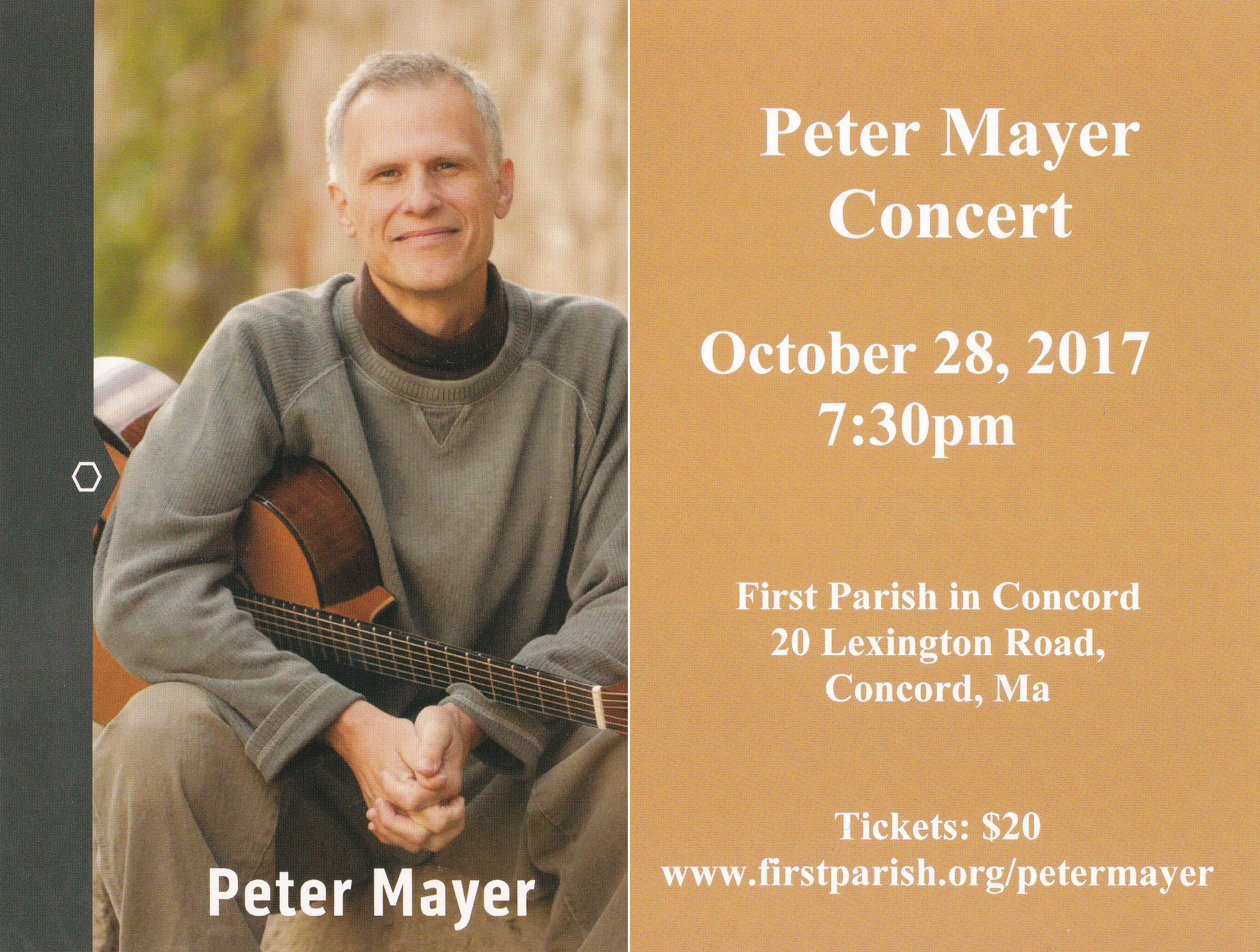 For more information on Peter Mayer, visit http://www.petermayer.net/news/.
The event is sponsored by Reclaim Our Democracy. Contact Lillian Anderson (lillianand@comcast.net) for more information about this event.